EScApE YoUR
oRdINARY
We are Total Growth Ownership
(Positioning experts for consultancies)
THE WoRLd'S oNLY CoNSULTANcY MEHScApoLOgISTS In the ever-evolving world of consultancy, standing out isn't just about delivering value - it's about owning your position in the market.
The truth is, you're good at what you do. Really good. And you have a high conversion rate when you're in the conversation. But you aren't having enough of those conversations because you aren't getting enough attention.
Your message is either unclear, undifferentiated, or unimpressive. It's meh.
At Total Growth Ownership, we're in the business of helping consultancies escape that very issue of "meh". We call this... MEHscapology.
MEHscapology makes it really easy for great fit prospects to see why your message is the only one they should listen to.
oUR cLIENTS
TEcHNoLOGY
CoNSULTANcIES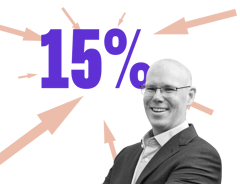 Unlock the power of clear communication in the tech world. With over 25 year's experience in technology consultancy, we speak your language. But here's the difference: we transform intricate tech propositions into compelling narratives for the discerning business market. No jargon, no techno-babble. Let's make your solutions resonate with those who matter most – your prospects.
MANAgEMENT
CoNSULTANcIES
Rise above the noise in the bustling world of management consultancy. With our expertise in positioning and messaging, we've empowered consultancies like yours to find their distinctive voice. In a market saturated with competition, we help you stand out, not just fit in. Let's collaborate to elevate your brand, ensuring your message resonates powerfully and uniquely with your audience.

SpEcIALIST
CoNSULTANcIES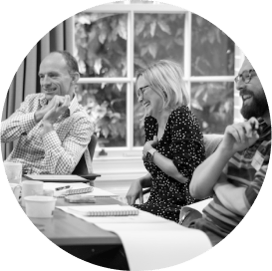 Amplify your consultancy's unique edge in a world of specialists. Whether you're driving change in transformation, championing a greener future in environment & sustainability, igniting fresh ideas in innovation, or leading in other niche sectors, we're here to elevate your voice. We craft narratives that make your specialism shine brighter, ensuring you captivate and resonate with your prospects like never before.
Interested?
TAKE THE FIRST STEp

TAKE THE
MEHXAMINATIoN
Curious to see how your consultancy stacks up in the stakes of positioning? Measure your level of differentiation by taking our diagnostic. Receive personalised results in less than 3 minutes!

WATcH oUR
TRAININg
Not ready to dive into differentiation just yet? This free 17 minute masterclass shows you how to address two key marketing issues in your consultancy, and plot a course for accelerated growth.