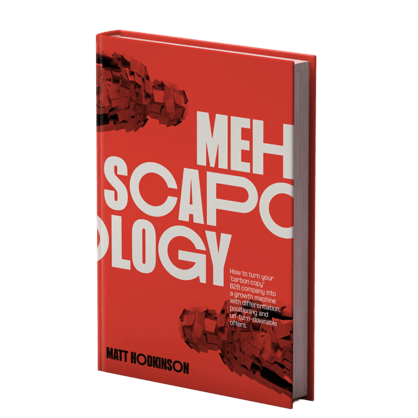 gET THE BooK
MEHscapology… we wrote the book on it!

In this positioning page-turner we give you a step-by-step formula for transforming your market presence and core business language.

You'll learn the extent to which poor positioning is costing your consultancy, the vital importance of differentiation in making your proposition the only viable option for your buyers, and how language drives perception - the key driver to influencing and building trust with your target audience.