Our flagship programme
MEHscapology
Grab the attention of more great-fit clients,
by fixing the TRUE cause of pipeline pain
MEHscapology is a the world's first and only programme designed specifically to help consultancies and other "carbon copy" B2B companies find their unordinary.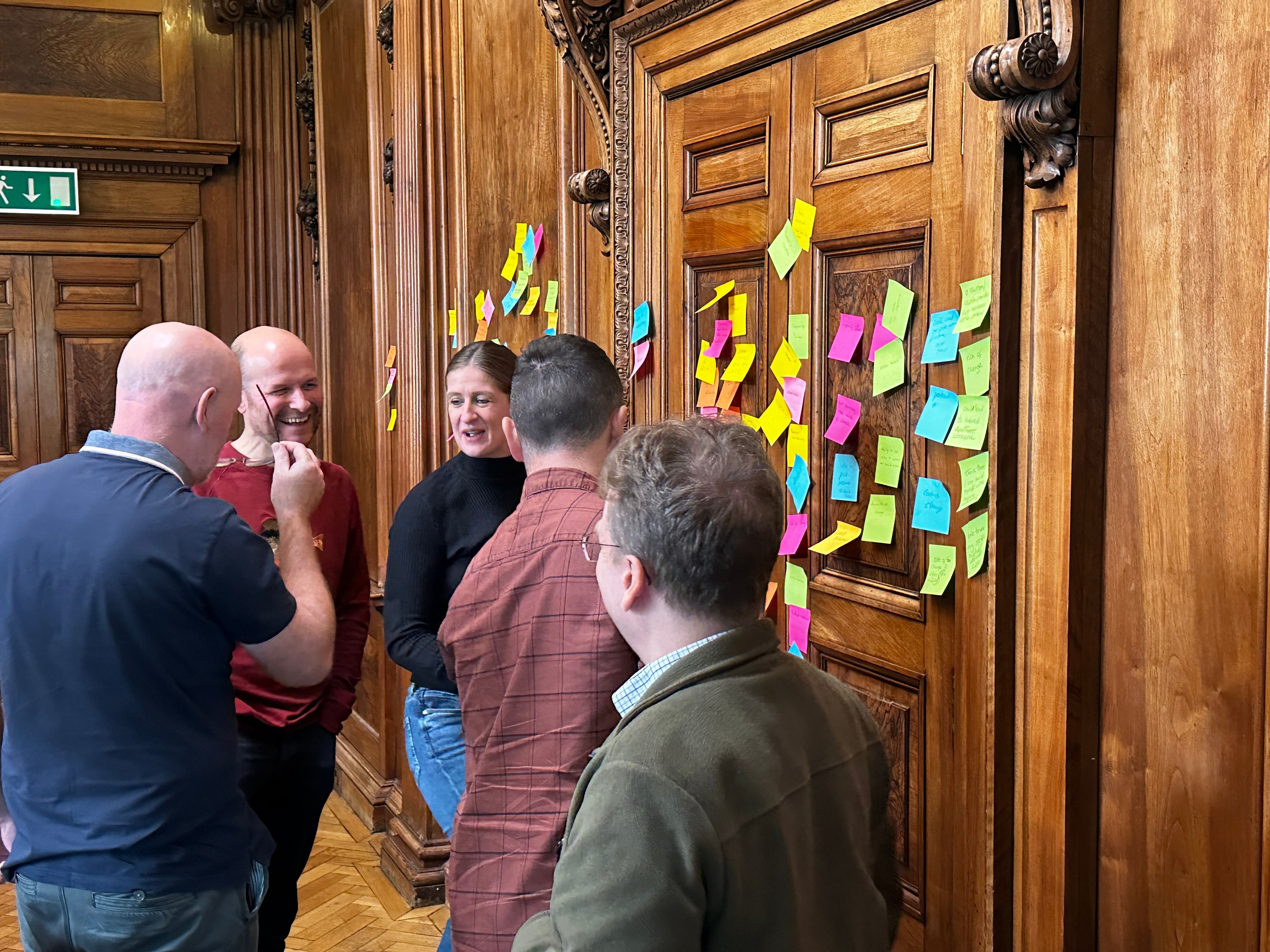 MEHscapology is for you if you're a leader within a consultancy, with revenues of at least £50,000/month. If this is you, you might be struggling with:
Grabbing and retaining the attention of great-fit decision makers
Convincing prospects that your solution is superior to other consultancy/B2B firms
Juggling marketing and sales with delivery, or installing a low maintenance "new business engine" into the business
Knowing what to spend on marketing, or who you first marketing hire should be (and at what level)
Positioning your consulting firm as the only option, in competitive and RFP situations
Finding a marketing advisor that understands the consultancy landscape, and what it takes to win clients consistently
Waymark
"The team are really motivated by the new positioning - it's refreshing for them to see the company from new perspectives and this sort of pattern-interrupt is exactly what we needed. Thanks for your expert assistance - great work!"

Matt Atkinson, Chief Innovation Officer
Verisk
"TGO have helped us to fix what is a complex issue, in a deceptively easy way. We love everything from the coaching to the content, and wish we put a priority on our positioning years ago."


Helen Christopher, CMO
NextWave
"I believe I'm accurate in saying that everyone found the workshop fantastic - in terms of the process, the output, and your facilitation."


Tony Clark, Founder
MEHscapology is the only programme to deliver every component of a fully differentiated market position, including:
The "Differentiation Playground" Canvas, to capture all aspects of your newly-optimised positioning
Access to LucidSpark, the

collaborative whiteboard

tool, allowing you to work in real time with your MEHscapology Mentors and remote team members
Lifetime access

to our unique MEHscapology

frameworks, to repeat the process for horizontal markets, new solutions, or to account for market shifts
2.5 hours of

live one-to-one coaching, via Zoom
Direct "ask me anything",

rapid response support

from our team, for a whole month, via your preferred communication channel.
A

bunch of bonuses, including free no-obligation consultations with experts on the topics of LinkedIn, SEO, website development, marketing automation, sales, and pay-per-click advertising
Oh! And

100 trees

planted in your name, just for signing up... our gift to the planet 🌳
If you're an ambitious consultancy leader with an existing business, making at least £50,000/month and you're able to invest one day to work ON the business, to unlock the pipeline-boosting potential of your positioning...
...Schedule a call using the calendar below, and our Differentiation Don, Matt, will meet with you on Zoom to see if MEHscapology is a good fit. If you have any questions, email hello@tgohq.com.